A template package is a package listed in the PDQ Deploy Package Library that requires additional modifications to use. A template package contains all the parameters needed for successful deployment, but removes the actual installation files to comply with EULA restrictions on licensing and/or redistribution.
Using a Template:
1. Click on the Package Library in PDQ Deploy and search for "Template". This will bring up all the package templates available for download. The latest version of the template package will download as a standard package, allowing you full control to modify the steps for your environment.
2. Open the package template and read what additional steps are needed in the description: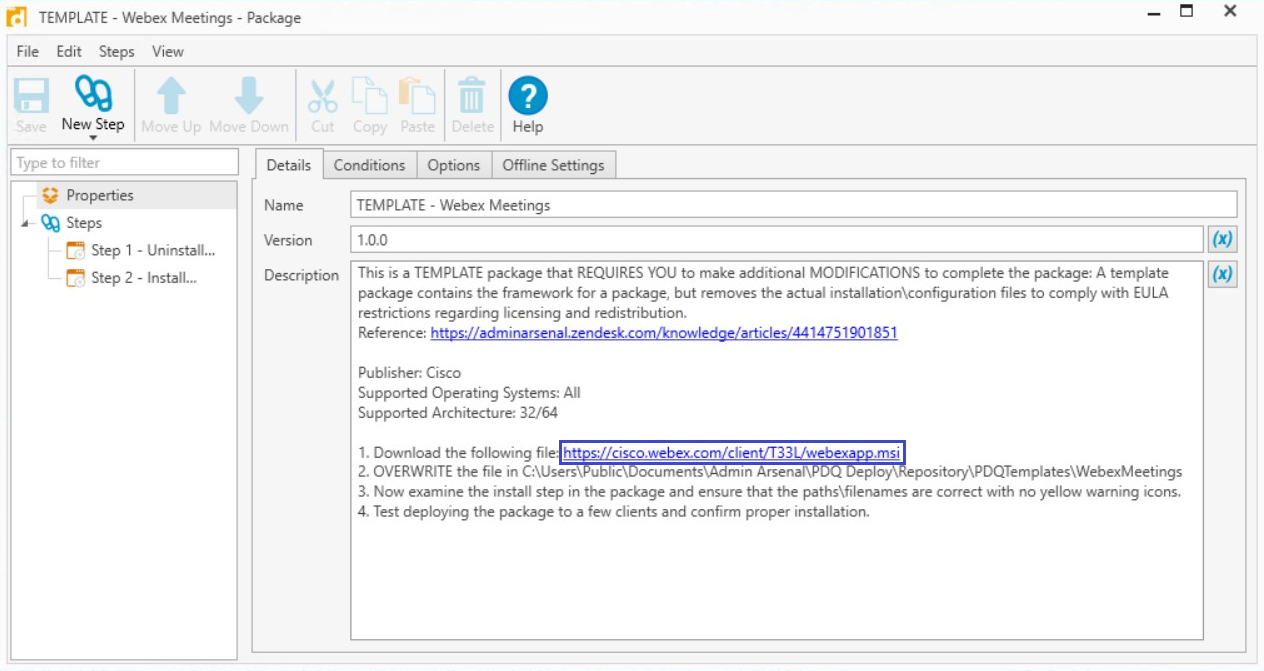 3. Copy the download link(s) and go download the files: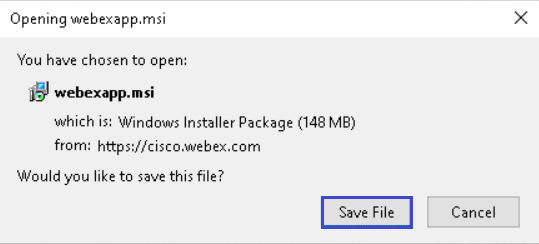 4. Open Windows Explorer and navigate to your PDQ Deploy repository. Most users will have a default repository path of C:\Users\Public\Documents\Admin Arsenal\PDQ Deploy\Repository\.
5. Look for the PDQTemplates folder and then find the specific application folder:

6. The file within the directory is simply a placeholder and you must replace this file with the file you downloaded: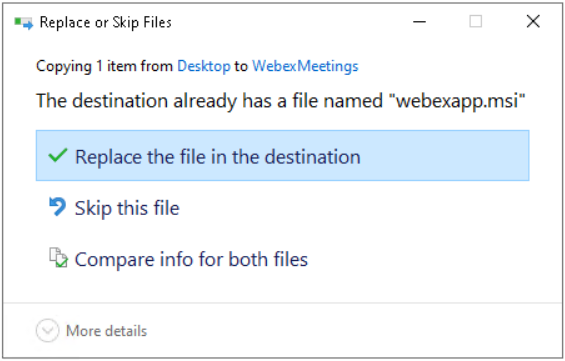 7. Switch back to the template package and examine the install step(s) in the package to ensure that the paths\filenames are correct with no yellow warning icons:
This example shows that the package is NOT associated with the right installation file and will NOT work correctly:

This example shows the correct file path by browsing to the main install file in the template folder. Notice that there are no yellow warning icons now.

8. The package should now be complete and ready to use. We recommend deploying to a few test clients and verifying successful installation.