Purpose
You receive the WMI operation timed out error when attempting to scan one or more target machines.


Resolution
The operation may be taking longer than expected or there may be a problem within WMI which is causing the operation to hang.

PDQ Inventory queries the WMI Repository of target machines when performing most scanning tasks. In cases where scan overlap can occur, or if a target computer's resources are insufficient to complete the WMI queries within the default 90-second timeout, the WMI operation timed out error is the result.
You can modify the WMI Timeout by navigating to PDQ Inventory's Options > Preferences > Performance and changing the WMI Timeout setting: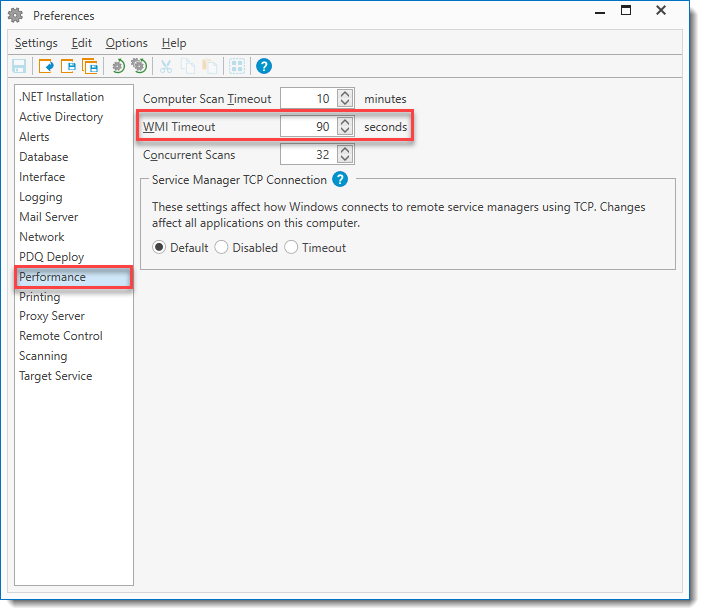 If a WMI query takes longer than 120 - 180 seconds to complete, it might be indicative of a larger issue with WMI on that machine. Please refer to the WMI Diagnostics KB for additional guidance on diagnosing and resolving WMI errors.
See Also