Purpose:
You wish to resolve the error "Unknown Spiceworks Host Name" or "Invalid Spiceworks Host Name".
Resolution: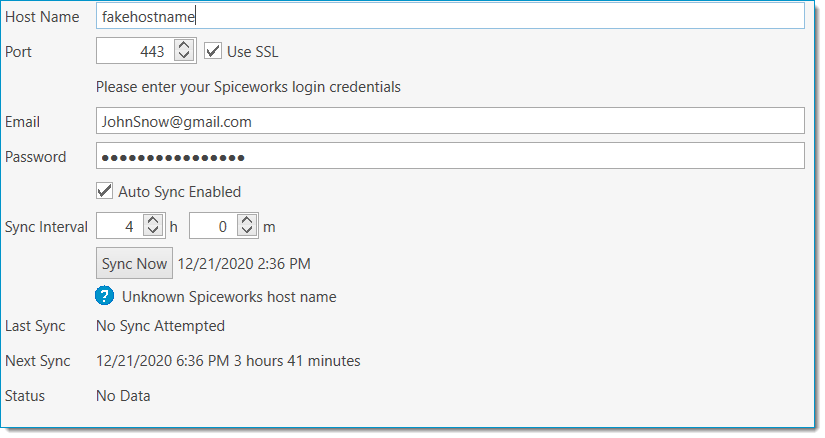 If the host name contains an invalid character or possibly a port number (the port number is entered separately) remove it.
Double-check the host name and make sure it's a valid name.
Ensure that DNS can resolve the host name.