Purpose
PDQ Deploy and\or PDQ Inventory report "The account name is invalid or does not exist, or the password is invalid for the account name specified".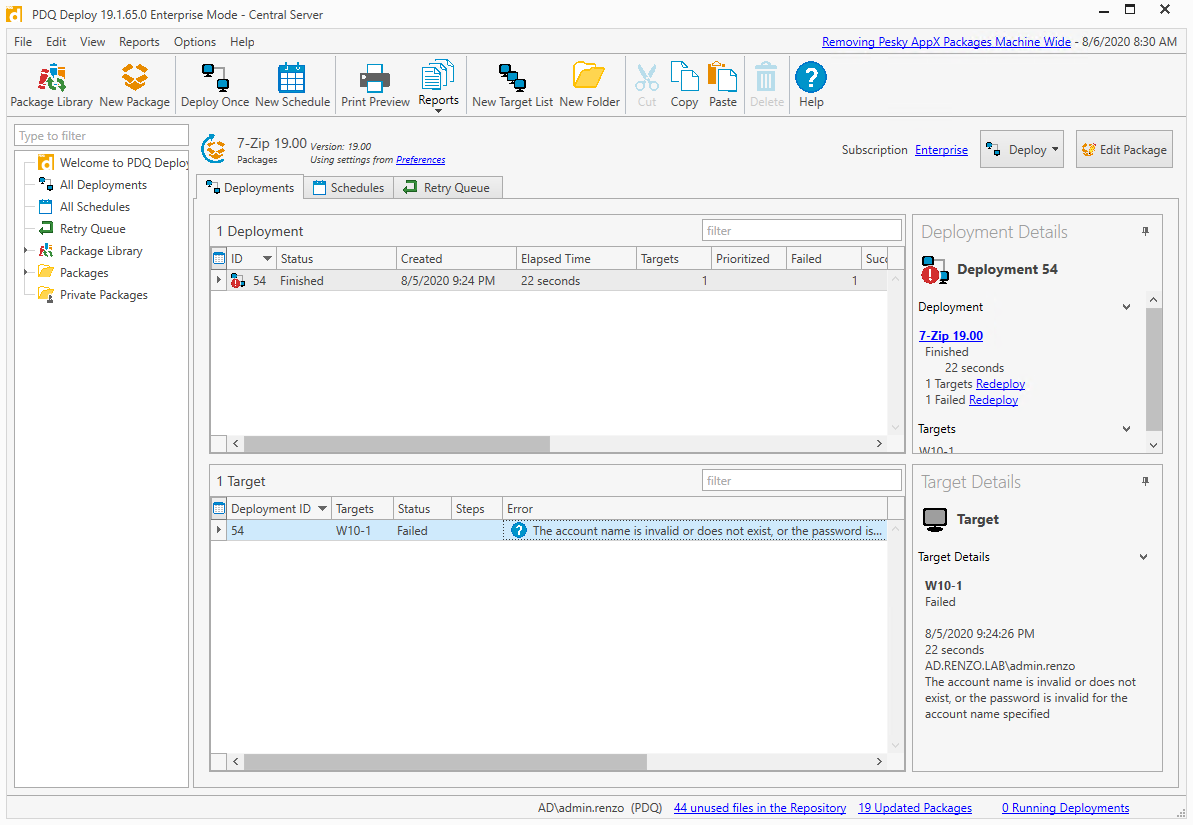 Resolution
This is a native Windows service error that PDQ Deploy is relaying to you. This occurs when you use a domain account to run a Windows service and Windows is unable to validate the account with a DC.
When you run a deployment\scan, there is a temporary service that gets created on the computer to run the deployment\scanning process. This service gets created using the PDQ Deploy user or the PDQ Inventory scan user account.
You can run the PowerShell command below on the computer in question to determine if it can communicate with a DC.
Test-ComputerSecureChannel -Verbose
The following are the most common reasons for failure.
Computer lost trust relationship with the domain.
Netlogon service is not running on the computer.
Networking rules\policies preventing communication between the computer and DC.
If you're using an Azure AD account it will fail since the account can't be validated against a DC. Microsoft doesn't support running Windows services as Azure AD accounts. You will have to use either a local or an on-prem AD account.